Five Seasons: The Gardens of Piet Oudolf
March 23 @ 4:00 pm

-

6:00 pm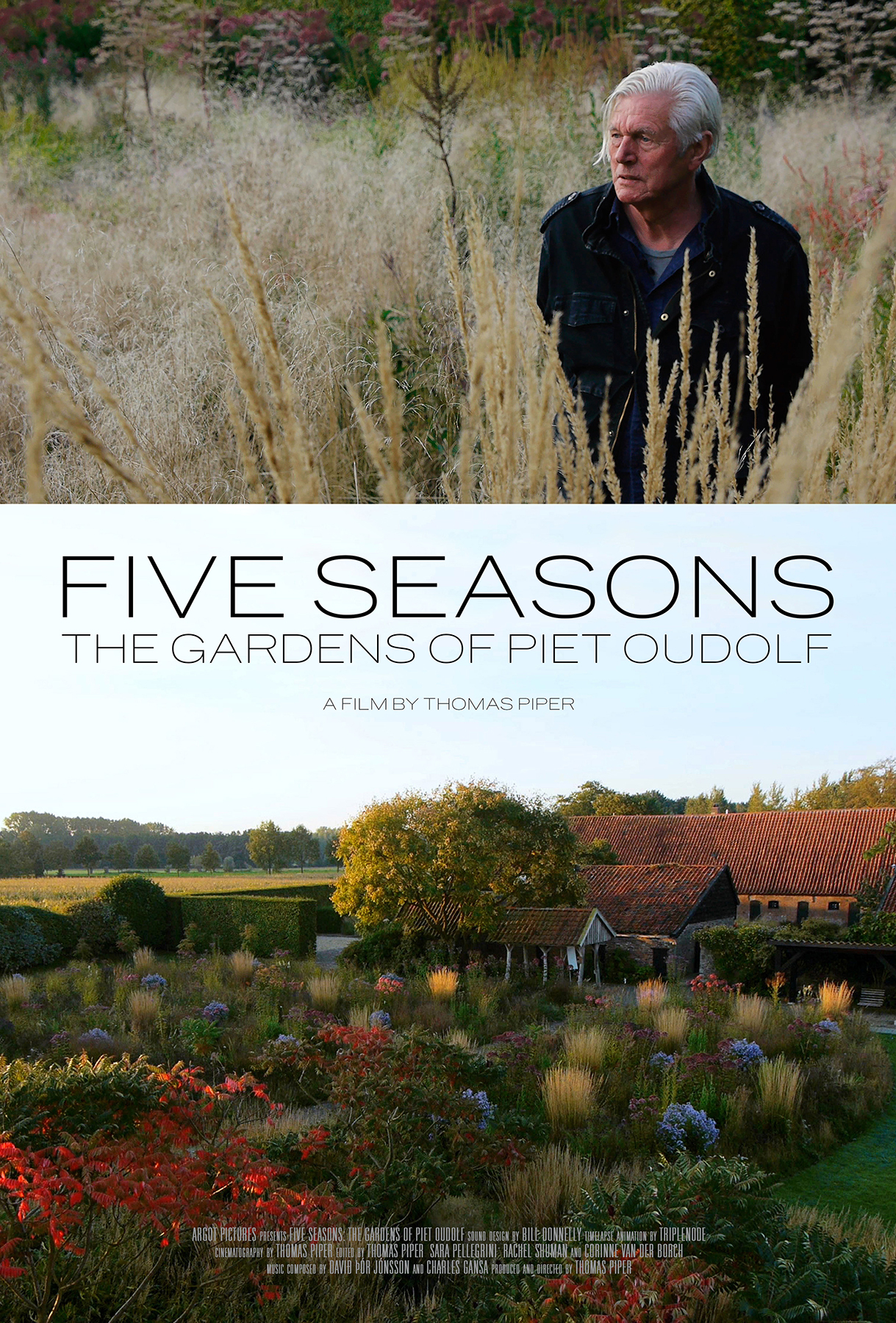 In an evening devoted to gardens and gratitude, Latchis Arts presents a special screening of the film "Five Seasons: The Gardens of Piet Oudolf" on Saturday, March 23, at 4 p.m., at the Latchis Theatre, 50 Main St.
Hailed as a film that "makes lovely visual music," "Five Seasons" is stunningly beautiful and worth seeing in its own right. The March 23 screening has special meaning as an opportunity to express thanks to Gordon Hayward, the noted garden designer and author, who served for nine years on the board of Latchis Arts, including four as its president. Hayward selected "Five Seasons" as a film he wished to be shown at the Latchis.
After completing a feature documentary on New York City's High Line, award-winning filmmaker Thomas Piper met the inspirational landscape designer Piet Oudolf. "Five Seasons: The Gardens of Piet Oudolf" immerses viewers in Oudolf's work and takes us inside his creative process, from his beautifully abstract sketches, to theories on beauty, to the ecological implications of his ideas.
Intimate discussions take place through all four seasons in Oudolf's own gardens and on visits to his signature public works in New York, where he designed The High Line, Chicago and The Netherlands, as well as far-flung locations that inspire his genius. The film also follows Oudolf as he designs and installs a major new garden at Hauser & Wirth Somerset, a gallery and arts center in Southwest England, a garden he considers his best work yet.
Piet Oudolf has radically refined what gardens can be. As the botanist Rich Darke says in the film, "your work teaches us to see what we have been unable to see." Throughout poetic cinematography and unique access, "Five Seasons" reveals all that Piet sees and celebrates all that we, as viewers, have been unable to see.
East Bay Times hailed "Five Seasons" as a film "anyone who relishes time in a garden will understand and cherish." The Chicago Tribune said it "makes lovely visual music." "Those with a green thumb will be delighted to discover new ways to think about their gardens," added the Santa Fe New Mexican.
"Five Seasons" is produced by Argot Pictures, and its running time is 74 minutes.
"Five Seasons" will be shown in the Main Theatre at the Latchis. Admission is by suggested donation of $15 (more is welcome) to benefit Latchis Arts, the non-profit whose mission is to take care of the Latchis Memorial Building for future generations while promoting and hosting activities there for the benefit of our communities.
Following the screening, there will be a reception to celebrate Gordon and Mary Hayward's commitment to the Latchis and our communities at Duo Restaurant, 136 Main St.
For more information, visit www.latchisarts.org.