Exhibition on Screen: Rembrandt
April 14 @ 4:00 pm

-

6:00 pm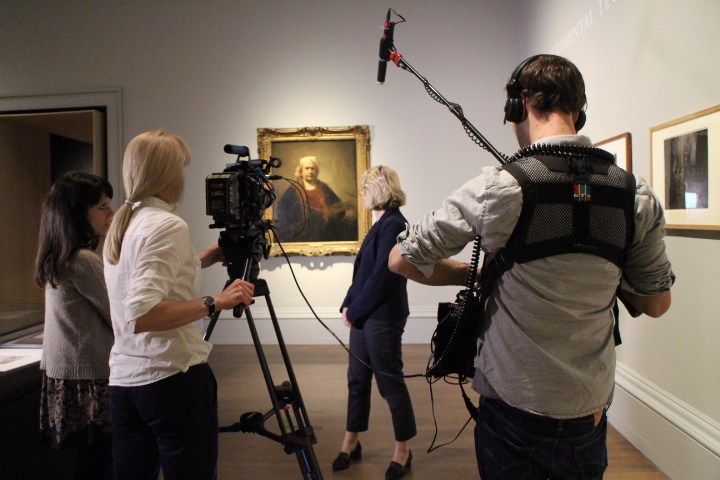 Latchis Arts' popular Exhibition on Screen series, which features revealing and extraordinary films about the world's great artists, continues with "Rembrandt" on Saturday and Sunday, April 13 and 14 at 4 p.m., at the Latchis Theatre.
Filmed in exquisite detail, "Rembrandt" offers a privileged view of the once-in-a-lifetime 2015 Late Works exhibition at Amsterdam's Rijksmseum and London's National Gallery. Remrandt's creativity gathered new energy in the closing years of his life. It is the art of these late years – soulful, honest and deeply moving – that indelibly defines our image of Rembrandt. With behind-the-scenes access to the preparations of the show, the film reveals a fresh and fascinating full biography of this great artist.
"This brilliant, brave blockbuster reveals the true Rembrandt," wrote The Guardian.
Directed by Kat Mansoor and produced by Phil Grabsky, the film features interviews with the show's curators Betsy Wieseman and Jonathan Bikker. Artist Richard Twose demonstrates Rembrandt's painting technique, while Delores De Sade illustrates the revolutionary way Rembrandt works with printmaking, a brand art form at the time.
The film also explores the evolution of his artworks from biblical masterpieces such as The Stoning of St. Stephen (1625) to key masterpieces like The Nightwatch (1642), through his later accomplishments such as The Jewish bride (1665-69).
"Rembrandt is one of those artists frequently called an all-time great, but to really understand the biography you need to look at the detail, to have someone explain what we're looking at and why it's significant, to really grasp why he's so revered," said Producer Grabsky. "You might have missed this once-in-a-lifetime exhibition when it happened in 2015, but with our film you have a second chance to explore this genius of paint on the big screen."
Admission to "Rembrandt" is $12, $6 for students at the door. Running time is 90 minutes. For information, visit www.latchisarts.org.