Met: Live in HD – The Dialogues of the Carmelites
May 11 @ 12:00 pm

-

4:00 pm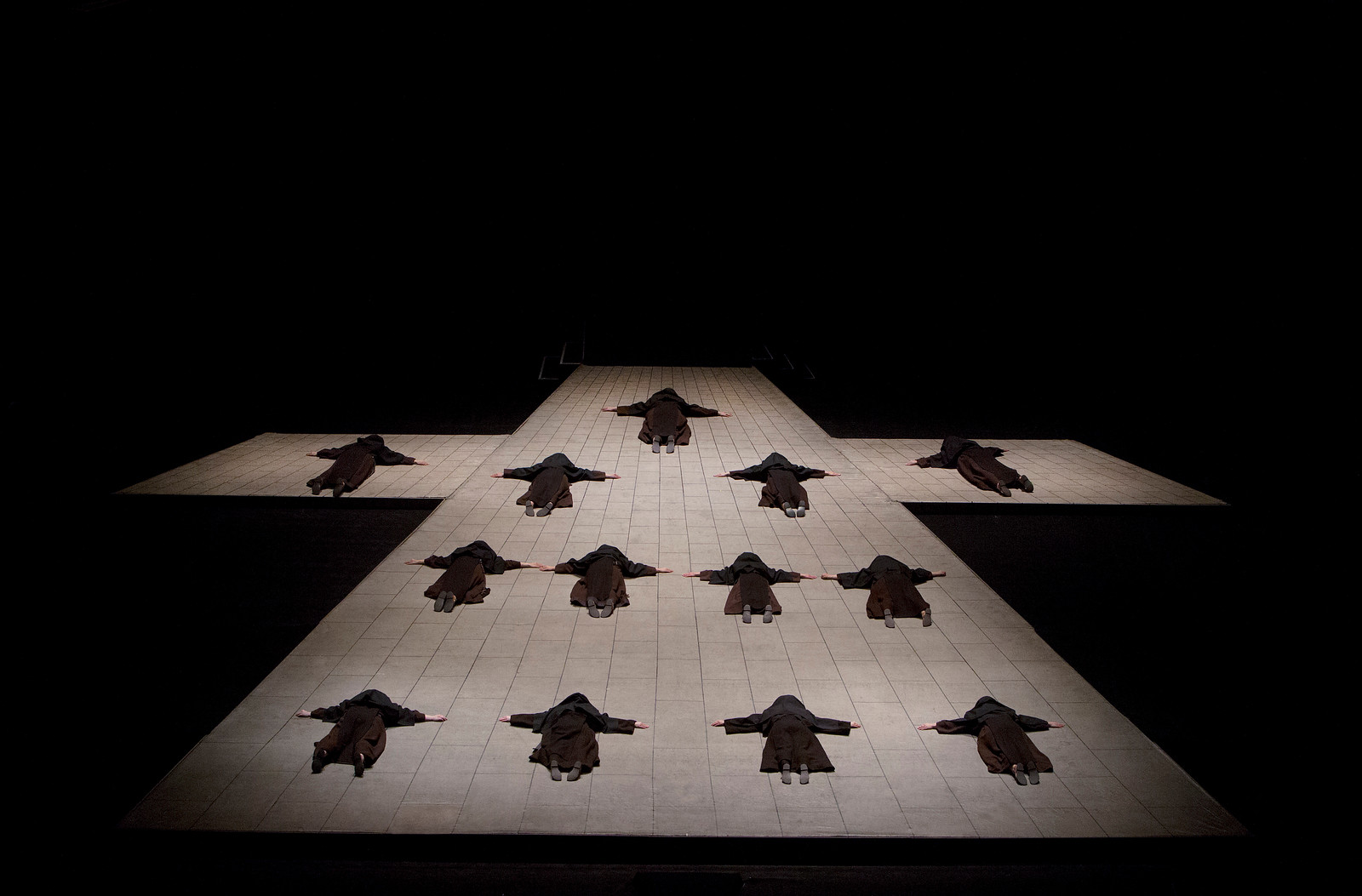 On Saturday, May 11, opera fans will have a rare opportunity to experience a Met: Live in HD performance on Francis Poulenc's "The Dialogues of the Carmelites, at the Latchis Theatre, 50 Main St., at noon.
Created in 1955 and based on historical fact, some background may be helpful:
"Today, 40 individuals had their heads cut off, including 16 Carmelite nuns from Compiegne."
This statement, dated July 17, 1794, from the diary of 69-year-old Celestin Guittard de Floriban, an avid of public guillotining, tells us that the opera was inspired by real events. The French Revolution was relentlessly harsh toward contemplative religious orders – Voltaire made the dismissive remark that "They eat, they pray, they digest."
In 1792-3, the monarchy was toppled and the ensuing National Assembly responded by adopting a policy of terror. The Carmelites of Compiegne were convicted of counter-revolutionary offenses, and, after a perfunctory trial, sentenced to death. The sisters went sequentially to their deaths singing the Laudate Dominum. When only a single voice was heard after 15 beheadings, silence fell.
Music director Yannick Nezet-Segiun concludes his first season at the helm. Isabel Leonard and Adrienne Pieczonka sing the leading roles of Blanche de la Force and the new Prioress, Madame Liodine. Karita Mattila portrays the ailing first prioress Madame de Criossy. The cast also includes Karen Cargill as Mother Marie, Erin Morley in the role of Sister Constance, David Portillo as Blanche's brother, the Chevalier de la Force, and Jean-Francois Lapointe in his Met debut as the Marquis de la Force.
Renee Fleming is the Live in HD host. Running time is 3 hours, 30 minutes including one intermission.
Tickets are $22 general, $20 for MET CLUB FOREVER members and $10 for students. For information or advanced ticket purchase, contact Jon Potter at 802-254-1109, ext. 3, or jon@latchisarts.org.