National Theatre Live in HD: The Madness of King George III
March 10 @ 11:30 am

-

2:30 pm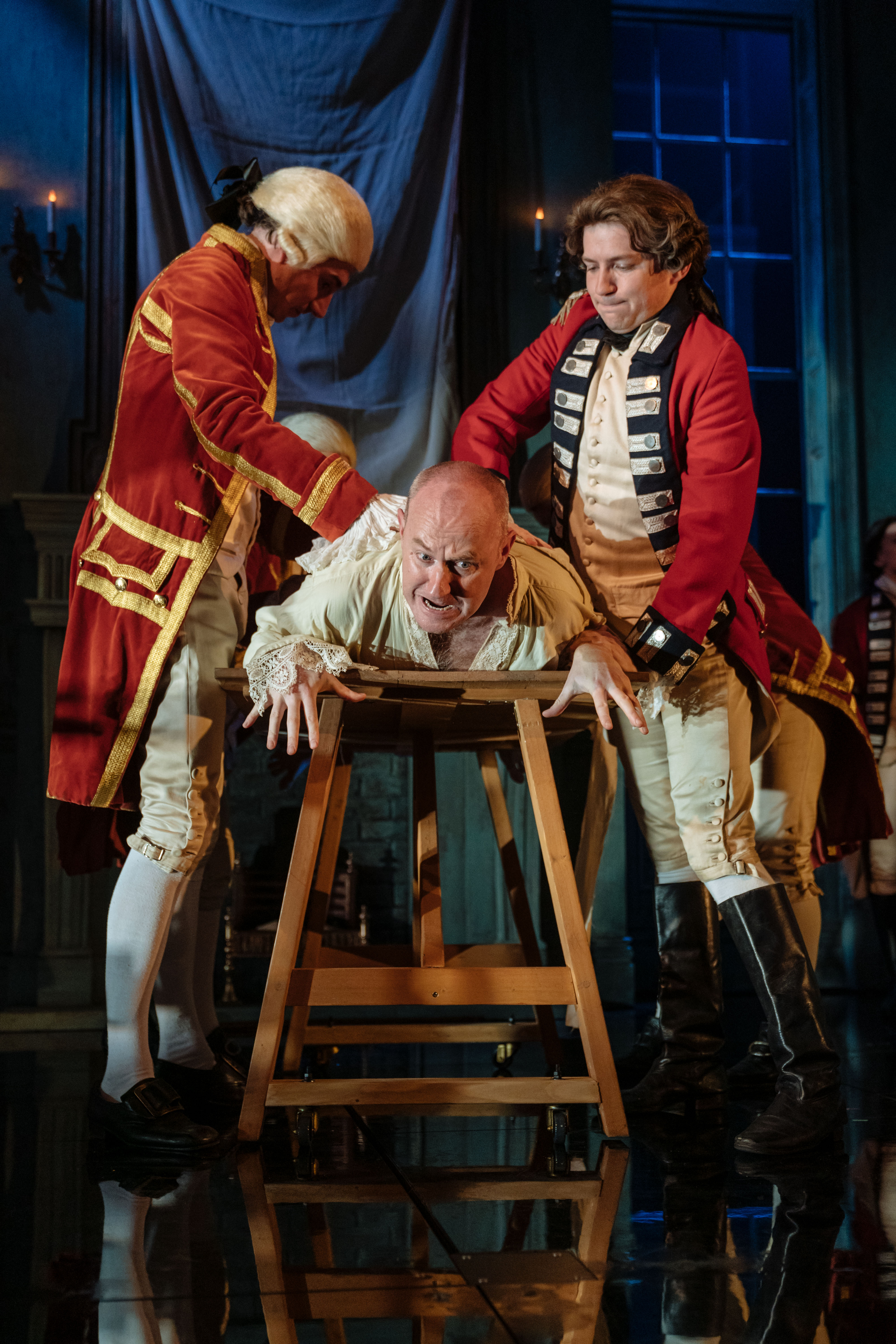 The Latchis Theatre presents its first National Theatre Live simulcast of 2019 this Sunday, March 10, with an acclaimed dramatization of a troubled tyrant in "The Madness of King George III." The program is presented at a special time of 11:30 a.m.
Alan Bennett, the award-winning playwright of "The History Boys" and "The Lady in the Van", trains his talent on this dark comedy about the final years of King George III's reign of the United Kingdom.
Set in England in 1786, the play finds King George III, the most powerful man in the world, increasingly undome by his own erratic behavior, with his mind unraveling at a dramatic pace. As Queen Charlotte and the Prime Minister try to conceal the king's illness from his subjects, royal doctors hopelessly squabble over the correct cure, subjecting the king to torturous medical treatments. Meanwhile, ambitious politicians and the scheming Prince of Wales begin a power struggle, endangering the stability of the crown.
The cast stars Mark Gatiss (known for his roles in Sherlock, Game of Thrones, The League of Gentlemen and Doctor Who) as King George III, Adrian Scarborough as Doctor Willis and Debra Gillett as Queen Charlotte. This production is presented by Nottingham Playhouse and is directed by Adam Penford.
Running time is 2 hours, 45 minutes with one interval.
Tickets are $20 for general admission, $10 for students. Contact Jon Potter for questions and advance credit card purchases at jon@latchisarts.org or 802-254-1109, ext. 3. For more information, visit latchisarts.org.