One Town at a Time
June 15, 2019 @ 4:00 pm

-

6:00 pm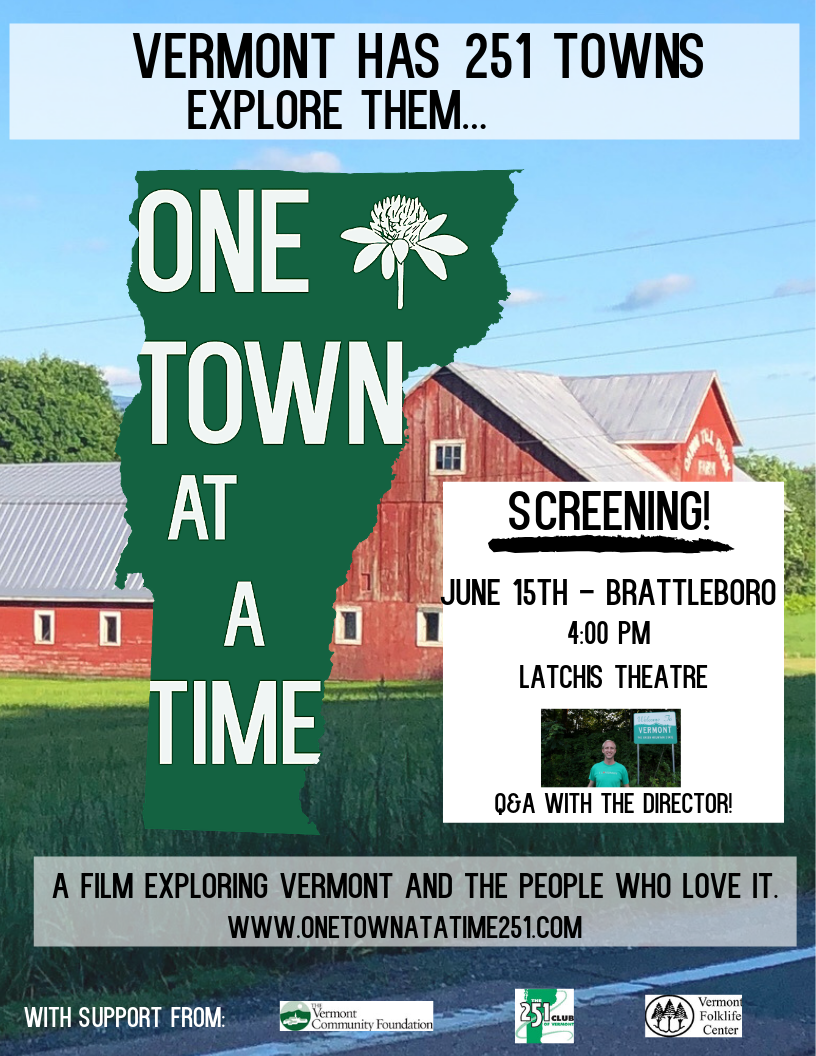 Latchis Arts and Vermont filmmaker Mike Leonard present a screening of "One Town at a Time" at the Latchis Theatre on Saturday, June 15, at 4 p.m.
"One Town at a Time" is a coming-of-age story, a road trip chronicle, and a glimpse into the spirit and soul of Vermont, told through the unique lens of Woodstock native Mike Leonard.
In the summer of 2006, between semesters at college, Leonard took on the challenge of visiting every town in Vermont by joining the 251 Club – a unique organization dedicated to exploring our state. With his two best friends in tow, he interviewed people he met along the way and visited some of Vermont's most celebrated places.
Fast forward to 2018. After living outside Vermont for more than a decade, Leonard moved back home and decided to revisit the 251 Club – returning to some of the same places he had visited 12 years before and interviewing some of the same people. He witnessed how Vermont has changed, how it has stayed the same and, ultimately, how a humble wayfarer's club shaped his identity forever.
"One Town at a Time" is a documentary film sharing this experience – and invitation for others to hop in for a ride around Vermont's 251 towns and cities. It is a coming-of-age story that combines retro footage from 2006 with contemporary footage to fully reflect Vermont's changing cultural and physical landscape. It is firmly rooted in the community spirit that makes Vermont's towns so special and features diverse voices, including former Gov. Jim Douglas and Ben & Jerry's co-founder Jerry Greenfield. Viewers will also hear from 251 Club members who share their stories of traveling through Vermont and hopefully entice you to begin your own adventures.
Admission is free, with a suggested of $10 or $12.51 if you want to add a penny for every town in Vermont. The screening will be followed by a Q&A with Leonard. The program will last two hours.
The Brattleboro showing is part of a statewide summer screening tour of the film. For more information, visit www.onetownatatime251.com.